Who doesn't like a great western shirt? Even if it's not something you would wear every day, I think everyone needs at least one good western shirt. I have 4 I think. I wear them around rodeo days here in Prescott, we are known to have the worlds oldest rodeo....it's kind of a big deal here. I don't go to rodeos but that's no reason not to dress for the occasion. Here's a look at some western chic.
I love
this
shirt! It has a such a sexy fit and a great denim look without that heavy denim weight.
I swoon over the man who wears a floral shirt!
Of course
this
one would look great on a girl too!
The floral embroidery on
this
shirt is so pretty and the
black trim with arrow pockets are awesome!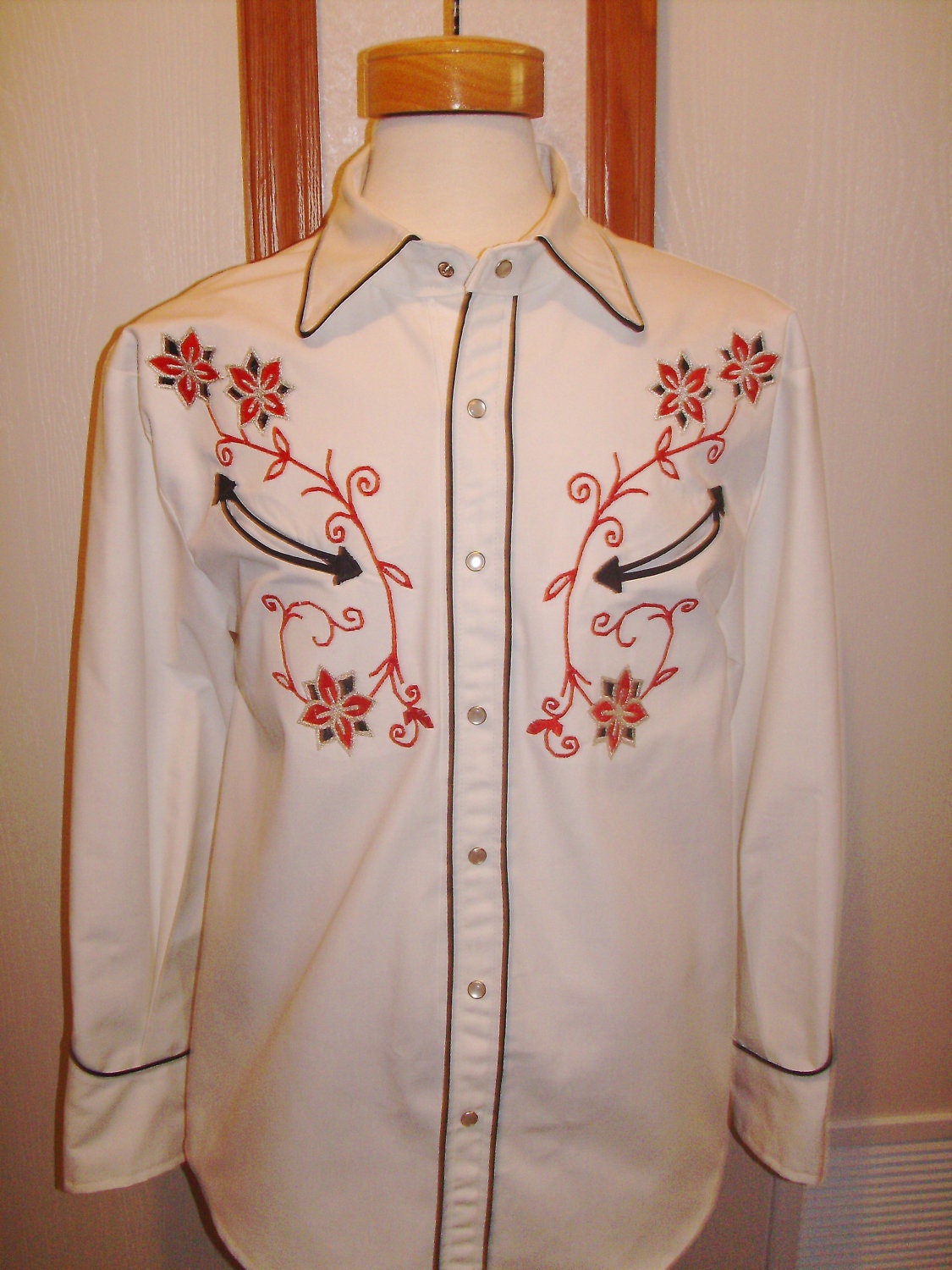 Ok, I'm so in love with this shirt! It's from
buffalo gal vintage
It's no longer available so I just might have to go through my shirts and start cutting off some sleeves and sewing on some ruffles.....we'll see how that turns out.