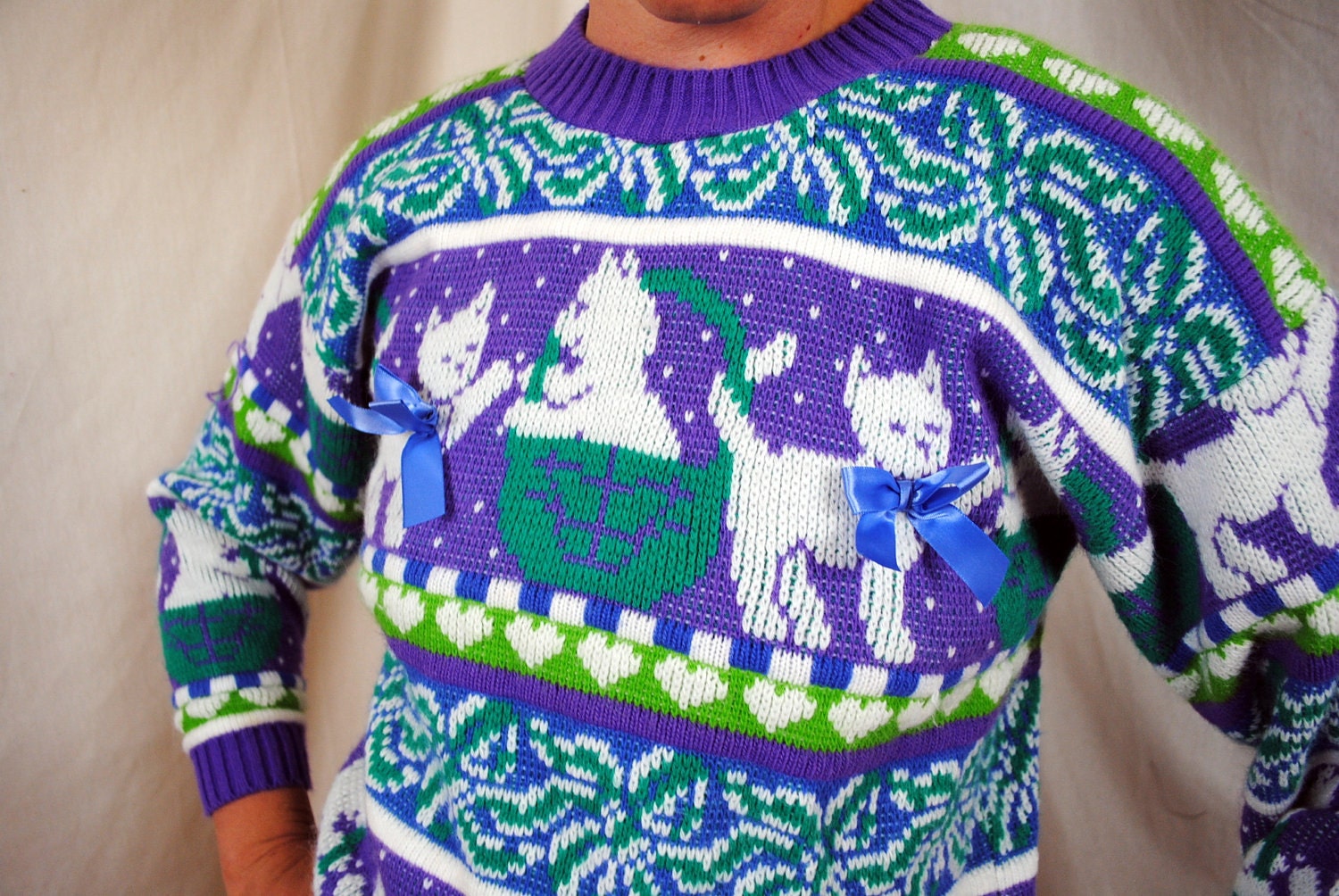 Oh the 80's sweater!
I was more than a little surprised to see their comeback a few years ago. Actually I was surprised that anything from the 80's would ever make a comeback. I was selling mainly 60's and 70's clothing when I opened my first online store and as I was doing my research, I noticed that what was really selling was oversized sweaters, high waist jeans and ankle boots. It's just a little strange when your old clothes are now being worn by younger generations....not that I'm old or anything but I
was
born in 70's.
I have to admit that now I get super excited when I run across funky retro sweaters! Sometimes I really have a difficult time even letting them go.
So here are few!
Let's not forget the oversized sweaters that make killer mini dresses!
Crazy Geometric
Whole lotta love for this sweater micro mini dress!
(seller unknown)
Cheers!
Have a great day!